HOSPITAL CARE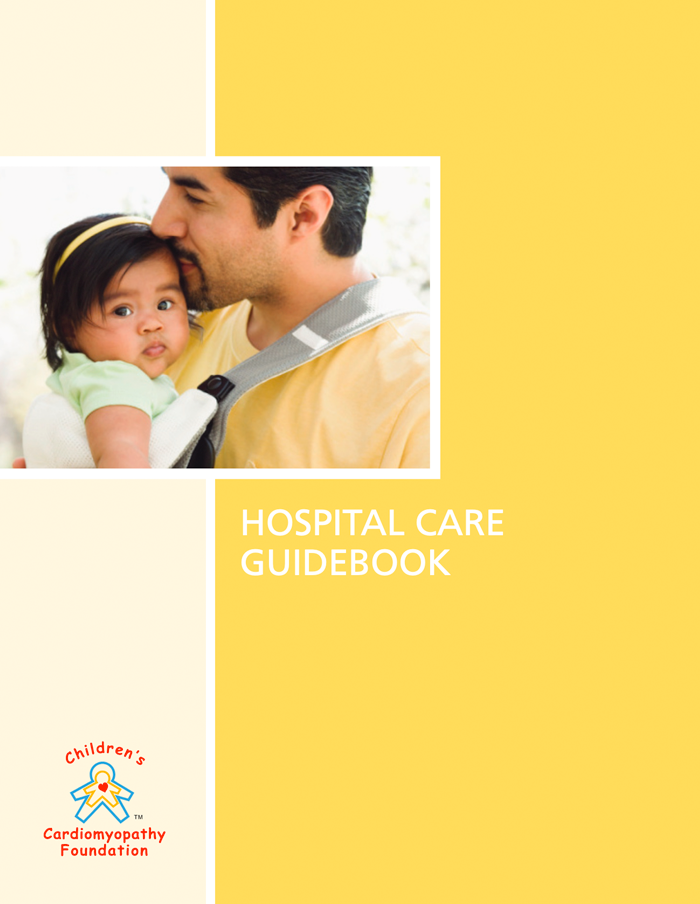 Hospital Care Guide
It is natural for any parent to feel anxious when their child is in hospital, whether it is for a scheduled procedure or because of an emergency. Whatever the circumstances of your child's hospitalization, there are certain things that you can do before, during, and after your child's hospital visit to support your child and ensure that he/she receives the best quality care.
Preparing for the Hospital
Understanding what to expect during a scheduled hospital stay and knowing how to comfort your child can help reduce anxieties for both parent and child. It is a good idea to talk to your child about his/her medical procedure or treatment in age-appropriate language before going to the hospital. Generally, children who are reassured of what lies ahead are less anxious and better able to cope with their hospitalization.
Staying at the Hospital
While your child is in the hospital, you will meet many different health professionals ranging from cardiologists, electrophysiologists, and geneticists to nutritionists, gastroenterologists, occupational and physical therapists, and feeding specialists. You can ensure that your child receives the best medical care by being proactive and staying involved in their care. Educate yourself about your child's procedure or situation, ask questions, and share your concerns. You are the best person to interpret your child's needs and wants to the hospital care team.
Leaving the Hospital
When it is time to leave the hospital, you will need to consider how to care for your child at home. Your child's cardiologist will provide guidelines on diet, medications, exercise, school, and follow up visits. Initially, your child may need a great deal of understanding and reassurance. With time and patience, your child should be able to readjust to family and school life without difficulties. If you find that your child does not seem to be adjusting to his/her routine, you may want to seek out counseling services or recommendations from your child's doctor.
For more information about hospital care for your child and family, download CCF's Hospital Care Guide. The guide provides practical information on managing your child's care before, during, and after hospitalization.