PRESS RELEASE
Former Miss Ohio Tees Off for a Cure in Montclair, NJ
Children's Cardiomyopathy Foundation's 14th Annual Golf for a Cure Raises Research Funds for Children's Heart Disease
TENAFLY, NJ — July 21, 2016 — On Monday, July 18, the Children's Cardiomyopathy Foundation (CCF) hosted its 14th Annual Golf for a Cure at the historic Montclair Golf Club in New Jersey, with former Miss Ohio Lindsay Davis speaking about her experience with cardiomyopathy. The event raises funds for research and educational initiatives on pediatric cardiomyopathy, a chronic and life-threatening heart disease.
With a sold-out crowd of nearly 200 people and 75 sponsors from top legal and financial firms such as Houlihan Lokey, Kirkland & Ellis, MacKay Shields, and Morgan Stanley, more than $325,000 was raised for the Foundation's research grant program.
Guests enjoyed a day of challenging golf, and at dinner, Lindsay Davis, who was crowned Miss Ohio U.S. International in 2010 and Miss Ohio United States in 2011, spoke about how cardiomyopathy impacted her life. Lindsay trained for a career as a ballerina until at age 17 when she was diagnosed with hypertrophic cardiomyopathy. After her diagnosis, she had to forego her dance ambitions and now makes it her mission to raise awareness of cardiomyopathy — the number one cause of heart transplants and sudden cardiac arrest in the young. In 2013, she helped introduce and pass "Lindsay's Law," an Ohio bill that addresses the risk of sudden cardiac arrest among student athletes.
"Lindsay's story is a hopeful reminder to all of us that a child diagnosed with cardiomyopathy can still grow up to enjoy a rewarding and accomplished life," said Lisa Yue, CCF's founding executive director. "We are truly thankful for our donors who support our work to improve diagnosis, treatment and quality of life for children with cardiomyopathy," continued Ms. Yue.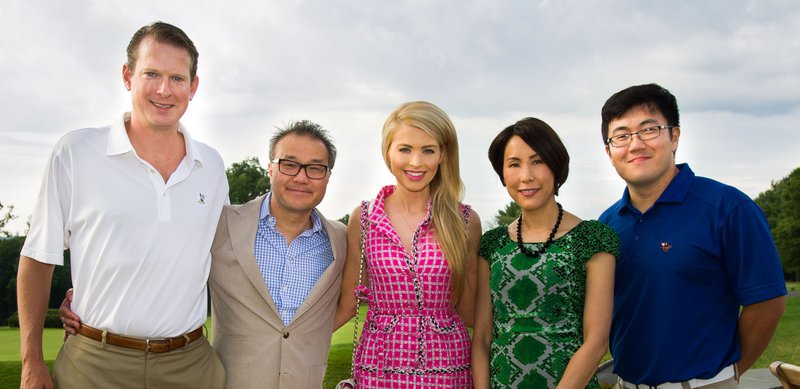 PHOTO: From Left to right: CCF Board Members Carney Hawks and Eddie Yu, former Miss Ohio Lindsay Davis, CCF Founding Executive Director Lisa Yue, CCF Board Member Won Choi.
About the Children's Cardiomyopathy Foundation
The Children's Cardiomyopathy Foundation (CCF) is a national non-profit organization dedicated to finding causes and cures for pediatric cardiomyopathy. CCF started in 2002 with one family's determination to call attention to this poorly understood heart disease and to take action on the lack of medical progress and public awareness. Since then, CCF has grown into a global community of families, physicians and scientists focused on improving diagnosis, treatment and quality of life for children affected by cardiomyopathy, and has committed more than $10 million to research and treatment initiatives.
Media Contact:
Sheila Gibbons: 866-808-2873 x.902; sgibbons@childrenscardiomyopathy.org