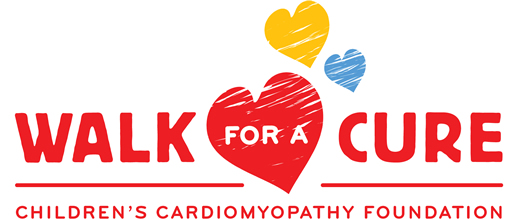 — September 29, 2019 —
South Mountain Recreation Complex,
West Orange, N.J.
Join Team CCF for our fifth annual Walk for a Cure during Children's Cardiomyopathy Awareness Month in September. The event unites families across the country in raising awareness of pediatric cardiomyopathy. Come walk with us in New Jersey, plan your own hometown walk, or support a team or individual walker with an event donation. Together, we can advance research and improve treatment for children with cardiomyopathy and their families. View event poster
Registration
It takes a team to defeat cardiomyopathy, and we need you on our team! Invite your family, friends, neighbors, and colleagues to be part of your walk team or support your walk efforts. The walk fee is $20 for adults and $10 for children age 12 and under. To register for the walk, click here. The deadline for registration is September 27, 2019.
Walk Site
South Mountain Recreation Complex
Clipper Pavilion Picnic Area
9 Cherry Lane
West Orange, N.J.
Park Map
Walk Schedule
9:15 am
Team photos & warm ups
Join Team CCF
There are different ways to join Team CCF in our Walk for a Cure. View 2019 photos
Walk in New Jersey
Connect with other families affected by cardiomyopathy and the people who care about our cause. Last year more than 140 CCF families and friends from the tri-state area walked in honor of children affected by cardiomyopathy. Register as an individual walker or create a walk team.
Plan A Hometown Walk
If you can't walk with us in New Jersey, you can still support the cause by organizing a walk in your own community or hosting a virtual walk event with friends and family. Walk for a Cure teams have successfully walked at beaches, local parks, and around the neighborhood. Register as a hometown walker.
Support as a Sponsor or In-Kind Donor
Promote your business as a community leader with heart or honor someone special with cardiomyopathy. All sponsors and in-kind donors will receive recognition on event materials and at the event. For more information, download CCF's sponsorship form.
Volunteer in New Jersey
We need volunteers to assist with set up, check-in, and event day activities. This is a great opportunity for teens and young adults to earn community service hours. Contact CCF to sign up.